Evaluation, Maintenance & Repair
FST provides certified Field Service Technicians to work on an outsource basis. We deploy Field Service Technicians worldwide to handle emergency service and repairs, as well as long-term manufacturing equipment services.
We can work with you to provide Field Service Technicians for:
Production maintenance – operational and preventative maintenance across OEM platforms
Process equipment and system evaluation – commercial and technical assessments on tool-to-value, as well as tool set refurbishments, upgrades and rebuilds
Value-added services – improving your equipment's mean time between failures and suggesting improvements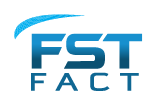 Part of FST's business philosophy is to cultivate a partnership with our customers aimed at supporting sustainable operations. We will work with you to control costs, minimize downtime and integrate continuous quality improvements in accordance with industry and regulatory guidelines.