ASME BPE Compliance Review
FST is well versed in the ASME-BPE standard and works with clients to ensure cGMP.
ASME-BPE (Bioprocessing equipment) standard covers such important aspects as:
Materials
Design
Fabrication
Inspections
Testing
Certification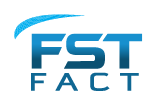 The ASME-BPE standard was first published in 1997 and updated in 2002, 2005, 2009 and 2016, according to Pharmaceutical Technology.
With it, pharmaceutical manufacturers are better able to communicate their needs to equipment fabricators, collaborate with other companies and stay in line with the U.S. Food and Drug Administration's policies and current good manufacturing practices, Pharmaceutical Manufacturing explained.