FST provides experienced, trained manpower and state-of-the art equipment to meet our customers' quality assurance objectives.
We focus on satisfying internal specifications and procedures, as well as the site-specific cGMP compliance program to meet FDA and other validation standards.
Our cGMP Programs include ensuring compliance within the following systems:
Quality systems
Facilities and Equipment Systems
Production Systems
Laboratory Control Systems
Packaging and Labelling Systems
Material Handling Systems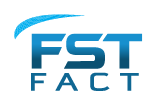 FST also provides auditing services which ensures we are well positioned to make sure our clients' programs are thorough and effective.