Critical Systems Validation
FST works to ensure system validation through the following parameters:
Reliability validation
Does measured system reliability meet its specification?
Is system reliability good enough to satisfy users?

Safety validation
Does system operate so that accidents do not occur?
Are accident consequences minimized?

Security validation
Is system secure against external attack?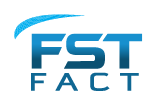 A critical system is defined as one in which system failure results in significant economic losses, physical damages or threats to human life.