As part of our QA/QC process, our FST team can review installation drawings for customer sites in all markets we serve.
Our review of design drawings can provide independent validation that the information for properly positioning and installing items relative to their supporting structure and adjacent items is correct given the specifications of the project. Reviews may include, dimensional data, hardware descriptions, and general configuration information for the installation site.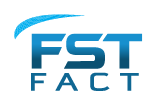 An installation drawing does not establish item identification except for a work package or kit.