FST is well versed in best practices of electronic information and document control collection, analysis, and dissemination.
We employ best practices to help ensure safety clarity in documentation which may include:
A clear organizational structure for your document folders/directories.
Clear and meaningful naming conventions considering project name, document type, version, author and any other valid organizational criteria.
Consistent workgroup/folder/directory rights to assign realistic access rules to determine who can create, read, update and remove documents.
Clear rules for document retention, purging and backup to keep documents current and remove unnecessary documents from the repository.
Established standards for how documents are to be produced and revised with a clear version control.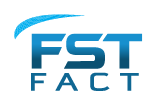 FST's certified tests keep documentation on each welder related to a project during and after the project for traceability.