Inspection Reports & Logs
The FST team documents all visual inspection of components and systems and materials inspection reports throughout the project.
The procedure used and the inspector are among the information kept in the reports. Any findings or problems documented in the reports are brought to the attention of the project manager or QA manager for acceptance or remediation.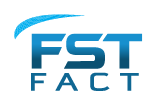 FST's documentation packages are thorough and duplicated for project QA/QC.