FST is serious about documentation control at all stages of a project.
Control of materials documentation from audited suppliers, to testing, to receiving, and all the way through installation is imperative to achieving and maintaining high quality control on projects.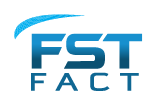 FST's documentation packages are thorough and duplicated for project QA/QC.