Material Receiving & Handling Logs
A receiving report is an internal document used to record what materials and inventory were received by the company. The receiving report is sent to other departments to notify them what items have been received, and where appropriate tested, and are ready for use.
As part of FST'S extensive QA/QC process thorough materials receiving and handling logs are kept by our personnel.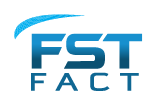 FST's documentation packages are thorough and duplicated for project QA/QC.