System & Equipment Documents
In mission critical projects, a document trail for all systems and equipment is mandatory. FST is dedicated to keeping meticulous records throughout a project to be included in a turnover package.
FST retains records of original observations, derived data and sufficient information to establish an audit trail, calibration records, staff records, and a copy of each test report issued.
At project outset, we define how long technical records kept.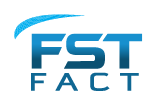 It is imperative to maintain sufficient information to facilitate identification of factors affecting the uncertainty.