With decades of mission critical experience, FST know what needs to be included in a comprehensive and effective turnover package.
FST includes every detail, from the serial number of a torque wrench used to tighten a flange to who tightened it. Turnover packages also document and track every step of the installation process, including all the procedures, serial numbers, heat numbers, calibrations and welds made.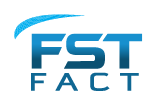 Turnover packages are a critical aspect of quality control. They may include the precise details of every piece of equipment and material that gets installed during the job, such as pipes, fittings and flanges, along with the Certified Mill Test Reports.