Environmental Safety Compliance
FST provides key Environmental Health Safety (EHS) Compliance auditing and program development.
For Semiconductors:
In the semiconductor industry, environment, health and safety (EHS) issues have resulted in major modifications of tools and process steps, as well as the addition of environmental controls to the facility, because they are not routinely considered when making process design and manufacturing choices, nor is their impact on cost, yield, and cycle time.
For Pharma:
The stakes are high for companies in the pharmaceutical industry, which means EHS and sustainability programs must go beyond compliance and safety. Velocity EHS provides the risk mitigation and resource management that translates into market advantages. It's the scalability you need in an industry with heavy M&A activity, and the visibility you need to ensure performance goals are met.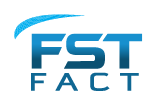 QA/QC is the combination of quality assurance and quality control, QA refers to the set of processes used to measure the quality of a product, whereas QC refers to the process of ensuring that products meet consumer expectations.