For Metallic and Non-Metallic Materials
Metrology and Materials Inspection are a key part of FST's QA/QC process for early identification of potential to minimize costly issues later in the manufacturing process. The FST team performs these inspections at critical points of the semiconductor manufacturing process to ensure that a certain yield can be confirmed and maintained.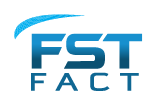 There can be as many as 600 steps in the manufacturing process of semiconductor wafers, which typically occur in a one to two month period. Detection of defects earlier in the process leads to more efficient remediation.