Materials of Construction
Our FST team often works with a member of the construction team in the front-end planning effort to advise on constructability of the facility being planned.
You can rely on FST's expertise includes contamination control philosophies, space planning, code compliance, mechanical and electrical design, and knowledge of materials of construction currently being used in cleanroom projects.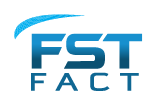 Unrealistic construction schedules can be avoided and field rework can be minimized if appropriate attention is paid to the construction phase early in the planning process.