With FST's extensive industry and regulatory experience, we can perform the investigation, oversight and remediation for any given project.
Our oversight capabilities include services associated with expense and loss allocation, environmental file review, environmental claims management and remediation cost control options.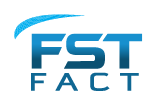 FST's remediation and oversight monitoring program can be designed to provide various resources and tools that effectively assist with the management and resolution of environmental risks and associated impacts.