Supplier Audits & Source Inspections
FST designs and performs supplier audits and source inspections as a 3rd party to give you peace of mind when working with suppliers to assure that standards and specifications are being met.
Audits often include an on-site visit with traceability proof, personnel certification records, internal audit records, and calibration records along with a myriad of other record checks throughout the process.
In the life sciences market for pharmaceuticals, some audit specifications to consider are:
US FDA 21 CFR 210 & 211
IPEC Guidelines
EudraLex Requirements
PIC/S GMP Guide
ICH Q7 GMP Guide for APIs
ICH Q10 Pharmaceutical Quality Systems
WHO GMP Guidelines
PS 9000:2016 Pharmaceutical Packaging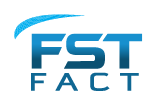 Many ISO standards require secondary supplier audits every 2 years.