Supplier Material & Component Assessments
FST helps clients to develop and execute a thorough materials and component receiving testing program.
Using best practices outlined by groups such as ASTM, we help ensure that materials and components meet or exceed industry as well as company specifications. FST's assessments often include Supplier Audits, Source Inspections, and Pedestal Inspections.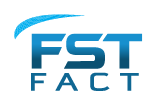 FST has developed hundreds of acceptance specifications for clients.