Testing Procedures & Methodology
FST develops project-specific testing procedures and methodologies using industry standards and customer specified needs.
FST also works to determine the acceptance thresholds for various tests in order to help ensure compliance and system reliability.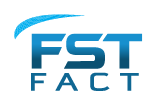 FST has decades of experience developing and executing thorough testing programs with methodology based on industry best practices to help avoid risks on projects.