UHP Installation Procedures & Protocol
FST helps ensure that Ultra High Pressure equipment is installed and tested according to manufacturer recommended practices and certify UHP gas and liquid delivery system installations for safety and purity. FST can also commission gas systems in various bulk process gases and UPW- DI water systems.
Acceptance and certification testing includes:
Acceptance of Installed UHP Process Gas/Chemical Systems

Pressure Decay
Helium Leak
Trace Gas (H2O & O2)
Particle Counts (Tot. => 0.02 and Diff. => 0.1)
THC Analysis
Acceptance/Certification of Installed UPW Process Water Systems

TOC Analysis
Resistivity
Particles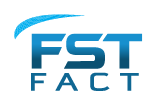 FST also provides UHP Installation Procedures & Protocol training for personnel such as, Installation Contractor Personnel, Owner Personnel, Sustaining Operations Personnel.