FST knows that cost is one of the key performance indicators for projects. Involved in controlling costs are processes centered around planning, estimating, budgeting, financing, funding and managing costs so that the project can be completed within the approved budget.
Budgeting and cost control includes the detailed estimation of costs, the setting of agreed budgets, and control of costs against that budget. Its goals are to:
Determine the income and expenditure profiles for the project;
Develop task budgets and align with project budget;
Implement systems to manage labor and equipment associated expenditures.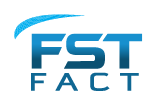 Actual cost vs projected costs reporting on a regular basis is key to keeping extra costs to a minimum.