FST's decades of experience in a wide variety of industries and projects has affirmed that an effective project management process should contain nine basic elements, or best practices.
FST's Project Management Process Includes:
Defined Life Cycle and Milestones
Stable Requirements and Scope
Defined Organization, Systems, and Roles
Quality Assurance
Time Allocation
Tracking and Variance Analysis
Corrective Action Decisions
Escalation and Issue Management
Work Authorization and Careful Change Control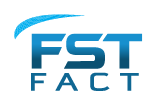 FST develops a road map for all projects with contingencies and risks outlined from the start. Checks and balances along the way allow for FST to continually verify and improve processes to stay on budget and on schedule while maximizing site safety.