Strategic Planning & Execution
FST is a strong believer in strategic planning for project management.
We develop of a standard methodology for project management that can be used over and over again, and that will produce a high likelihood of achieving the project's objectives.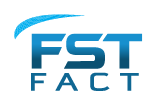 Although strategic planning for the methodology and execution of the methodology does not guarantee profits or success, it does improve the chances of success and efficiency.