FST performs both user and factory acceptance testing.
User Acceptance Testing is the final phase of testing after functional, integration and system testing is completed. User Acceptance Testing is carried out in a separate testing environment with production-like data setup. Many projects require a Factory Acceptance Test (FAT) prior to going on site. This testing phase involves demonstrating to the consultant and to the customer that the specified design has been properly implemented.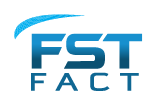 Acceptance Testing should conclude with the user conducting a scripted test of the complete sequence of operations.