Contamination Testing & Troubleshooting Failed Systems
FST executes contamination testing and analysis and can identify impurities at even the smallest levels which can cause irreparable damage to a product, rendering it useless.
FST can work with the client when this happens to determine the source of contamination in a fast and efficient manner.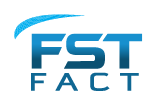 FST can analyze for contaminants down to the parts per million, billion, and sometimes trillion level.