NEBB Cleanroom Certification
FST's Life Sciences Division is certified by NEBB to complete Cleanroom Performance Testing (CPT).
Clean and controlled environments are used by a wide range of industries. From their more obvious uses in medical facilities to their necessity in integrated circuit manufacture, cleanrooms provide an essential role in modern production and research.
Industries that use clean rooms include biotechnology, pharmaceutical, microelectronics, medical, military and telecommunications. Cleanrooms are particularly important to the semiconductor industry. Various companies provide cleanroom design and construction, whether modular or facility-wide. Some clean "rooms" can even span an entire factory.
We are experienced in the most sensitive cleanroom environments from ISO Class 1 to 8 and cGMP facilities. We also have experience in USP 797 and USP 800 environments, including performing semi-annual and annual cleanroom testing.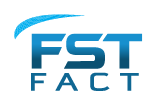 FST's Life Sciences Division is NEBB accredited for Cleanroom Performance Testing and is the leading third-party testing entity in biopharma.