Prefab Inspection & Verification
FST performs Prefab Inspection and Verification, Passivation Verification, Field Installation Inspection of Process Piping.
We design best-in-class programs that ensure your process piping system meets or exceeds specifications and include analytical testing, inspection and compliance.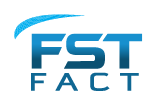 When performed directly on the job site, secondary services such as finishing can hold up productivity, add labor and transportation costs, and can even endanger workers — delaying project completion and, ultimately, overall production. These disruptions can be limited, however, by testing prefabricated pipe in a controlled environment away from the job site.