FST uses pressure decay tests along with other methods to verify that leaks do not exist in a critical system.
A pressure decay test fills a pressure vessel with air until it reaches its target pressure, cuts the air source to isolate the pressure, and measures the decay (loss) of that pressure over a set period of time; any loss in pressure indicates a leak.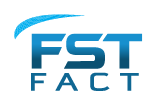 Pressure Decay provides a simple and highly effective leak test method.