Remote Analytical Certification
The FST Remote Analytical Certification (FSTRAC™) program provides a cost-effective, accurate alternative to standard online gas analysis. Our "grab sample" approach provides a snapshot, low-level ppb analysis of impurities in Ar, N2, O2, H2, He, CDA and other gases.
FSTRAC™ benefits include:
Sample integrity is maintained through a proprietary testing process
Fast turnaround for complete test results
Shipping complies with DOT 3A1800 regulations
Sample collection assistance is available, by request
Standard analysis is performed with a Trace Analytical RGA5. We can perform an analysis using a Gow-Mac GC/DID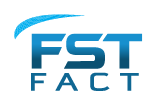 FST has designed a proprietary process by which sample integrity is maintained throughout the off-site testing process.