FST ensures efficient and cost-effective testing by making sure the criteria meets the system and application being certified.
FST also provides clients with value assessments of certain analytical activities to ensure testing is necessary, valid or performed in the most expeditious manner.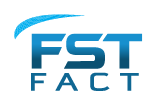 In line with Lean Manufacturing Principles, FST designs and establishes methodologies for establishing value of analytical activities throughout the process.