FST is well versed in weld inspections and quality.
FST employs SNT-TC-1A certified personnel for visual testing (VT), dye penetrant (PT), and magnetic particle (MT) testing with acceptance criteria based upon ASME, AWS, and other industry standards.
FST provides procedure writing, procedure qualification, weld mapping and a weld material library.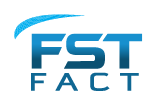 FST's AMA Division not only employs TC-1A technicians, it also provides TC-1A training in several NDT methods.