Weld Procedure Qualification
Welding procedures are usually divided into two categories, the Procedure Qualification Record (PQR) and the Welding Procedure Specification (WPS). Procedure Qualification Records are the documented values used during the actual welding test and all the inspection and test results obtained from the actual test samples.
Defining and adhering to a strict procedure and qualification process helps to ensure repeatability and quality for critical systems. FST provides 3rd party welder qualification on-site.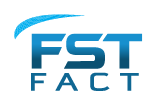 FST provides weld procedure and welder qualification certificate services such as WPS, WPQ, WPQR, and WQC.