Mission Critical Assured.
FST Technical Services (FST) provides a broad range of Testing, Inspection, Certification, and Engineering Solutions needed all along the life cycle of mission-critical facilities and their systems and equipment in industries including, but not limited to, Semiconductors, Pharmaceutical, High-Performance Facilities, R&D, Healthcare, Education, and Infrastructure.
FST's solutions are reinforced by a constantly evolving mix of QA/QC, Commissioning & Validation, Equipment, Technical Staffing, and Testing Services. FST is able to support Owners, Operators, and Contractors' needs to ensure safe and efficient performance, operational continuity, and compliance throughout their facilities' lifecycle.
FST has proven expertise in developing technical solutions for the complex needs of our clients. We accomplish this by continually investing in the most advanced methods, equipment, and intensive training of our personnel to meet the needs of the rapidly changing industries we serve.
FST Technical Services was founded in 1984 to serve the growing, worldwide Semiconductor/Microelectronics needs. We began as an independent interface between our clients and their subcontractors to build clean installation methods that satisfied internal specifications and conformed to regulatory requirements.
In 2018, FST added AMA Consultants to reinforce our presence in the Pharmaceutical industry, and in December 2020, FST acquired Horizon Engineering Associates, LLP (HEA). HEA added to FST's strong expertise in Building Commissioning services for mission-critical facilities.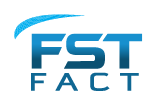 FST Technical Services was founded in 1984 as Fab System Technologies.