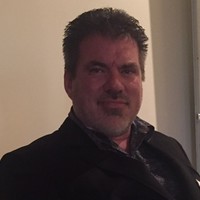 Troy Hall
Chief Executive Officer
Troy Hall has two decades' experience in the semiconductor and related industries. As CEO, he is responsible for strategic planning, customer relations, major contract bids, finance and accounting.
Hall started at FST in 1995 in an entry-level analytical testing position using the technical skills he acquired working in a metallurgy lab at a Montana gold mine. He rose quickly within the company ranks. By 1998, Hall was responsible for half of the company's operations and in 1999, the founder sold the company to an investor and Hall was appointed president. As a result of a management buy-out in 2004, Hall acquired ownership in FST and continued to serve as president. Under Hall's leadership, FST's workforce nearly doubled and the company expanded into staff augmentation and equipment service and resale.
Recognized as a visionary leader, Hall saw significant opportunity to move the company beyond its original focus on specialized weld inspections and analytical testing of the high purity liquid and gas delivery systems used in the semiconductor and life science industries. He began expanding FST into servicing and reselling semiconductor equipment to fill the U.S. need for highly technical equipment service providers.
Today, under Hall's leadership, FST has expanded to additional markets, including automation, data/IT centers, energy/advanced technology and research/technology laboratories. FST provides its core expertise to these markets as well as the semiconductor and life sciences industries, developing technical and logistical solutions for complex needs by continually investing in the most advanced equipment and training.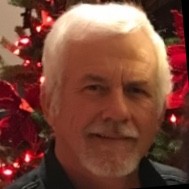 Bruce Phillips
Chief Operating Officer
In addition to serving as Director of Operations, Bruce Phillips is also currently one of the company's owners. He joined FST in 2002, bringing with him more than 15 years' experience in various senior management positions at Motorola. There, Phillips was responsible for a range of duties including managing toxic gas monitoring teams in North America and China.
Since joining FST, Phillips has managed customer accounts and all field operations in the U.S., Europe and Asia. His duties include strategic planning and execution, estimating, ensuring company protocol, overseeing construction management, and maintaining customer relationships.
Phillips has completed four years at the Austin JATC Commercial Apprenticeship Training and holds a Texas State Electrical Masters License.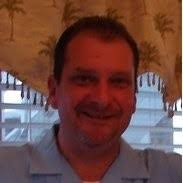 Steve Skipworth
Director of Development and Talent Acquisition
Steve Skipworth joined FST Technical Services in June 2015 as Director of Development and Talent Acquisition. Skipworth is charged with the Development and Account Management for all market segments while building and overseeing all aspects of our Talent Acquisition and Management functions. He is responsible for developing progressive programs that will support our rapidly growing organization, help the company sustain and build upon its culture and core values, and stay current on industry trends. He provides leadership on Talent Acquisition and Development, Organizational and HR Structure, and Employee Relations.
Skipworth brings with him more than 20 years of extensive experience in the Architectural, Engineering and Construction industries as a Director of Talent Acquisition, Executive Recruiter and Human Resources professional. Immediately prior to FST, Skipworth was with M+W group for more than 8 years where he last served as Director of Recruiting. During his tenure, the company grew from approximately 200 to over 2,400 employees, primarily in the United States and Mexico. He also brings global experience with employee engagements in Europe, Asia and the Middle East.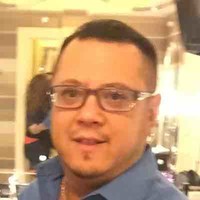 Tony Puckett
Vice President of Operations
An FST family member since 1998, Puckett began his career with FST as an Analytical Technician and quickly earned his way up the company ranks. Prior to FST Tony attended Arizona State University while also completed 3 years in the pipe fitter and welder apprenticeship.
In his current position as Vice President of Operations, Tony is responsible for all aspects of
operations within the company including account management, strategic planning, business development, contract bidding, technical guidance and employee training programs.
Mr. Puckett has over 20 years of experience spanning a vast array of companies across the globe in the semiconductor, biopharmaceutical and microelectronics industries.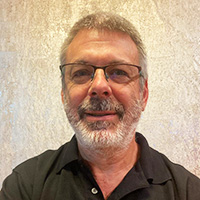 Lorne Hubner
Israeli and European Director of Operations
Lorne Hubner joined FST in 2017 as the Director of Operation for Israel and Europe. Lorne is responsible for all aspects of our existing business in these locations. He is also responsible for Business Development there, and is tasked with growing our operations overseas.
Lorne is an experienced professional with more than 20 years' experience working in complex EPC project environments, especially in the governmental, infrastructure, semi-conductor, and energy sectors. He has been with M+W Group (Israel) for the past 18 years, where he has been CFO, EVP Business Development
and Director.
Lorne completed his MBA degree at Concordia University in Montreal, Canada in 1988, and has been living in Israel since 1994.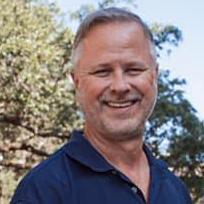 Jerry Weathers
Senior Business Development Manager
A graduate from Texas A&M University with a Bachelor of Science in Industrial Distribution, Mr. Weathers is a Business Development Professional with over 28 years of experience in the semiconductor, pharmaceutical, bio-technology, aerospace and other high technology and industrial markets. He has a proven track record of Business Development in a technical and fast-paced environment and his experience includes an array of manufacturing, service and distribution expertise. Mr. Weathers is recognized as a knowledgeable and trusted solutions provider.