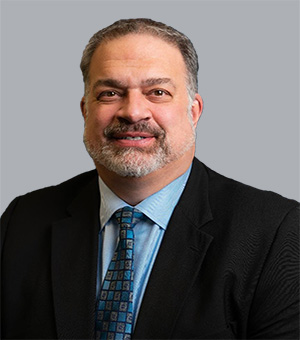 Bruce Phillips
Semiconductor Division President
Michael C. English
Commissioning Division President
Mike Anderson
Life Sciences Division President
Tony Puckett
Executive Vice President of Quality
Kathleen Favale
Senior Director of Marketing & Communications
Lorne Hubner
Israeli & European Director of Operations
Phil Chavez
Director of Global Account Management
Luke Serkanic
Director of Commissioning, NY
Jon Friedman, PE
Director of Commissioning, New England
Mike Wisler, CxA
Director of Life Science Commissioning
Scott Lance
Director of Commissioning, Mid Atlantic
Glenn Cattell
Director of Mission Critical Commissioning
Franklin Cedillo, BECxP, CxA
Troy Hall
Chief Executive Officer
Troy Hall has over 25 years of experience in the semiconductor and related industries. As CEO, he is responsible for strategic planning, customer relations, major contract bids, finance and accounting.
Hall started at FST in 1995 in an entry-level analytical testing position using the technical skills he acquired working in a metallurgy lab at a Montana gold mine. He rose quickly within the company ranks. By 1998, Hall was responsible for half of the company's operations and in 1999, the founder sold the company to an investor and Hall was appointed president. As a result of a management buy-out in 2004, Hall acquired ownership in FST and continued to serve as president. Under Hall's leadership, FST's workforce nearly quadrupled and the company expanded into staff augmentation and equipment service and resale.
Recognized as a visionary leader, Hall saw significant opportunity to move the company beyond its original focus on specialized weld inspections and analytical testing of the high purity liquid and gas delivery systems used in the semiconductor and life science industries. He began expanding FST into servicing and reselling semiconductor equipment to fill the U.S. need for highly technical equipment service providers.
Today, under Hall's leadership, FST has expanded to additional markets, including automation, data/IT centers, energy/advanced technology, research/technology laboratories and commissioning services. FST provides its core expertise to these markets as well as the semiconductor and life sciences industries, developing technical and logistical solutions for complex needs by continually investing in the most advanced equipment and training.
Jorge Hercules
Chief Operating Officer
Jorge Hercules Farias Xavier brings nearly 40 years of versatile experience in managing different businesses related to Testing, Inspection and Certification. As our Chief Operating Officer, he also sets broads goals for growth and performance, while overseeing the daily operations of the company, encouraging employees to maximize dedication and performance, while establishing policies that promote the vision and culture of the company.
Having successfully led expansions of divisions in new geographical markets and new services, Jorge's focused on working with our divisional teams to review, design and implement plans, strategies and procedures.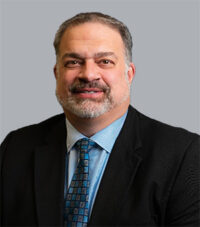 Tony Tomljanovic
Chief Financial Officer
Tony Tomljanovic joined FST Technical Services in 2023 as the Chief Financial Officer. In this position, he oversees the company's financial operations including financial planning and analysis, financial reporting, tax, treasury, risk management, and information technology. Tony brings over 30 years of financial experience, both domestically and internationally, in the engineering & construction field. He has extensive financial leadership experience, having served in C-level and corporate executive positions in several engineering & construction companies during his career. He has vast experience with mergers & acquisitions, including identifying potential acquisitions, overseeing the due diligence efforts and integrating acquisitions within companies. He has experience in developing and implementing financial systems.
Tony has a bachelor's degree from Lafayette College and has completed Executive Leadership training at Rice University.
Bruce Phillips
Semiconductor Division President
In addition to serving as Semiconductor President, Bruce Phillips is also currently one of the company's owners. He joined FST in 2002, bringing with him more than 15 years of experience in various senior management positions at Motorola. There, Phillips was responsible for a range of duties including managing toxic gas monitoring teams in North America and China.
Since joining FST, Phillips has managed customer accounts and all field operations in the U.S., Europe and Asia. His duties include strategic planning and execution, estimating, ensuring company protocol, overseeing construction management and maintaining customer relationships.
Phillips has completed four years at the Austin JATC Commercial Apprenticeship Training and holds a Texas State Electrical Masters License.
Michael C. English, PE, CCP, LEED AP
Commissioning Division President
Michael C. English has over 25 years of extensive experience performing building commissioning and related services for commercial, educational, cultural, healthcare and residential facilities. He is a Professional Engineer in 23 states: NY, NJ, PA, CT, MD, VA, NC, SC, UT, KY, MA, DE, RI, FL, GA, MS, OH, MI, IL, IN, TX, AZ and IN. He has served as the Partner in Charge on prominent projects such as the LaGuardia Terminal B Redevelopment, University of Michigan MMed Clinical Inpatient Tower, Turkevi Center and Yale University Peabody Museum projects. Michael is a leader in the building commissioning industry through his commitment to the Building Commissioning Association (BCA). He served as a Director on the Building Commissioning Certification Board (BCCB) and also completed a two year term from 2005 through 2006 as President of the BCA after serving as Vice President for three years. He also spearheaded the organization's Certified Commissioning Professional (CCP) program and was a recipient of the Benner award in 2008. His involvement with the United States Green Building Council (USGBC) includes helping to develop the commissioning guidelines for LEED-NC Version 2.2 and serving on the NYC Chapter Board of Directors of the U.S. Green Building Council. Mr. English has worked with New York City's Mayor's Office to develop retro-commissioning guidelines for PlaNYC Local Law 87 and testified at NY City Hall to make amendments to NY State energy code to include building commissioning requirements.
Mike Anderson
Life Sciences Division President
Mike Anderson joined FST Technical Services in 2020 as a member of FST's Executive Team and Key Advisor. He is responsible for continuing FST's diversification, acquisitions integration, strategic growth and all operations within the life sciences market.
Mike has more than 30 years management experience, domestically and internationally in construction and engineering operations in industries including biotechnology, pharmaceutical, semiconductor, chemicals, power generation and industrial manufacturing.
For the past 25 years, Mike has concentrated on the delivery of projects and products utilizing enhanced productivity solutions and lean construction techniques to leverage offsite manufacturing practices to improve risk management and performance. Anderson has managed operations and projects throughout North America, Europe, Asia and Australia.
Mike's career has included C-level and corporate executive positions at several of the largest specialty contractors and construction managers in the US. His experience has demonstrated leadership with proven results in the areas of corporate management, strategic planning, acquisitions and integration, construction and engineering operations, program and project management, lean construction and contract and risk management.
Steve Skipworth
VP of Talent
Steve Skipworth joined FST in 2015 and brings with him 25 years of experience in the Architectural, Engineering and Construction industry. As the Vice President of Talent Acquisition, Skipworth own all aspects of our talent functions. He organizes and articulates best-in-class hiring, professional development, culture-building, and human resources strategies and systems. Skipworth possess deep experience in talent leadership with fast-growing, mission-critical organizations and serves as a relentless champion of our team's diversity, equity, and inclusion values.
Prior to joining FST, Skipworth was with M+W group for nearly 10 years where he last served as Director of Recruiting. During his tenure, the company grew from approximately 200 to over 2,400 employees, primarily in the United States and Mexico. He also brings global experience with employee engagements in Europe, Asia and the Middle East.
Joe Rivas has over 20 years of experience facilitating improved productivity and profitability through the development and management of corporate human resource operations. Adept at directing administrative functions including recruiting, employee training and development, and compensation. Expert in creating policies and procedures in order to ensure compliance according to organizational needs. Skilled leader and communicator able to forge solid relationships with partners and build consensus across multiple organizational levels.
Tony Puckett
Executive Vice President of Quality
An FST family member since 1998, Tony Puckett began his career with FST as an Analytical Technician and quickly earned his way up the company ranks. Prior to FST Tony attended Arizona State University while also completed 3 years in the pipe fitter and welder apprenticeship.
In his current position as Executive Vice President of Quality, Tony is responsible for all aspects of
operations within the company including account management, strategic planning, business development, contract bidding, technical guidance and employee training programs.
Mr. Puckett has over 20 years of experience spanning a vast array of companies across the globe in the semiconductor, biopharmaceutical and microelectronics industries.
Kathleen Favale
Senior Director of Marketing & Communications
With nearly 15 years of A/E/C marketing experience, Kathleen Favale is the Senior Director of Marketing & Communication at FST. Kathleen is responsible for creating organizational strategies in the areas of marketing, communications, digital, social media, and public relations that will enhance the reputation of FST with its staff, clients and stakeholders alike. In addition, this position plans, coordinates, and manages all of the organization's marketing strategies, communication policies, digital marketing, social media, public relations activities, and oversees the development and implementation of the support materials in these areas. The role is integral in developing and managing compelling approaches to build awareness, grow and engage our audience, and convert them to clients.
Lorne Hubner
Israeli & European Director of Operations
Lorne Hubner joined FST Technical Services in 2017 as the Director of Operations for Israel and Europe and as part of the FST Executive Team. In his role, Lorne manages all aspects of our business in these locations, including Operational and P&L responsibility, client interface, and strategic planning. He is also responsible for Business Development, and is tasked with growing our operations overseas.
Lorne is an experienced professional with more than 25 years' experience working in complex EPC project environments, especially in the semi-conductor, governmental, infrastructure, and energy sectors. He has worked in the past for some of the industry's leading EPC and Project Management/Engineering firms, where he has served as CFO, EVP Business Development and member of the Board of Directors.
Lorne completed his MBA degree at Concordia University in Montreal, Canada in 1988, and has been living in Israel since 1994, where he is also a licensed Tour Guide.
Mervyn Wilson
Projects Director
Mervyn Wilson Joined FST in December 2020 as Project Director for Ireland Operations. Mervyn has overall responsibility for the successful delivery of all contracts ensuring customer satisfaction.
Mervyn has 25 Years' experience in Ireland, North America, and Singapore as a project management executive with a wide variety of construction project management experience in the infrastructural, semiconductor, electronics, pharmaceutical and chemical industries.
Responsible for the management of all project life cycles, procurement of contracts, contract administration, construction schedule/budget, safety management, quality assurance, quality control and compliance. Strong business acumen and experience in Integrated Project Delivery to optimize project results, increase value to the owner and maximize efficiency through all phases of design, fabrication, and construction, results measured against Key Performance Indicators with proven success.
Phil Chavez
Director of Global Account Management
Phil is the Director of Global Account Management for FST. Phil jointed FST in 2018 as a key member of FST's Executive Team. Phil spent 30+ years working for Intel in various senior management roles. He began his career with Intel in 1983 supporting Product Planning, Scheduling, Inventory Control, and Industrial Engineering. He transitioned to Factory Operations where he drove Operational and Maintenance Excellence, and then made the transition to Construction Management and quickly moved up the ranks into Construction Program Management in which he managed Construction Programs globally. Phil had been responsible for many of Intel's largest projects in the world and has established himself as a highly technical, ethical, and effective leader.
In addition to his Global Account Management role, Phil is an invaluable Program Management Leader of $100's of million-dollar programs. He is highly successful with construction plan development and execution, creative project delivery concepts incorporating Lean concepts, customer interface and contract administration, coordination of design and administration of construction processes, project and schedule oversight, staff leadership and management, contract management to ensure quality, ongoing productivity, and safety compliance with effective budget oversight to meet project objectives.
Luke Serkanic
Director of Commissioning, NY
Luke Serkanic, has nearly 10 years of industry experience. As a SUNY Maritime graduate, he has a background in landside and offshore power generation and management. He specializes in hydronic and control systems. Currently, his duties often include managing, coordinating and executing commissioning tasks for all of New York City projects, which include market sectors such as high rise residential, healthcare and government facilities. Prior to his current position at FST, Luke was our Lead Engineer on a multi-year contract with big box retail store, Target, where he traveled across the country providing commissioning services.
Jon Friedman, PE
Director of Commissioning, New England
Jonathan Friedman, PE has over 20 years of industry experience commissioning and designing building systems. He has directed commissioning projects for pharmaceutical, higher-education, government, K-12, healthcare and commercial facilities. This includes managing and participating in design reviews, pre-functional and functional testing and post-occupancy consulting services. He has authored commissioning specifications, testing procedures, system operating manuals and energy savings reports.
Mike Wisler, CxA
Director of Life Science Commissioning
Michael Wisler has 25 years of operational and consulting experience, 20 of FDA Regulated Industry Experience and 15 related to the oversight in design, construction and qualification of ISO 5-8 cleanrooms, and led the engineering efforts on a pandemic flu readiness facility. He has served in various owner and consultant roles including regional and department director, project director, project manager, commissioning lead, validation lead and validation engineer. Project experience includes research and commercial manufacturing in both the pharmaceutical and the biopharma industry. Mr. Wisler was a member of the Senior Leadership Team at 2 FDA Licensed Manufacturing Facilities, with knowledge in vaccine, liquid and solid dose drug manufacturing.
Scott Lance
Director of Commissioning, Mid Atlantic
Scott Lance is a Regional Director with over 20 years of hands-on experience in project management and systems engineering; including 10 years of controls experience with Siemens. He has a proven ability to successfully organize critical business requirements and identify deficiencies. Mr. Lance is experienced with all aspects of building automation and controls systems including conceptual design, engineering, installation, start-up, commissioning, O&Ms and customer training. In addition to lab, cleanrooms and pollution abatement systems, Mr. Lance has experience commissioning education, commercial and healthcare facilities.
Glenn Cattell
Director of Mission Critical Commissioning
Glenn Cattell, Regional Director, is a detail oriented, licensed Master Electrician with over 25 years of experience in electrical construction, testing, maintenance, operation and over 10 years of experience commissioning and leading commissioning teams. Commissioning a variety of projects including data centers, hospitals, higher education, laboratories and industrial manufacturing facilities provides a wide range of experience working with many systems. This provided the opportunity to gain a vast amount of experience with a variety of systems including but not limited to low voltage through 35KV electrical distribution, HVAC including air distribution, chilled water and heating hot water systems, steam systems, process and waste water systems, plumbing, fire alarm, and security systems.
Franklin Cedillo, BECxP, CxA
Building Envelope Lead
Franklin Cedillo has over 12 years of significant architectural and engineering experience. With a background in architecture and fenestration manufacturing, Mr. Cedillo brings a unique perspective to each project. He is well versed in all phases of design from concept through construction. His experience managing construction projects from the contractor's perspective adds to his ability to evaluate construction details and methods, providing valuable insights into envelope efficiency issues. Franklin recently received accreditations for Building Enclosure Commissioning Process Provider (BECxP) and Commissioning Authority + Building Enclosure (CxA+BE). He plans to use these certifications to reinforce our company's core value of expertise to promote a culture of continuous learning with our clients and his team members.