Process water systems are used to reduce or eliminate water contaminants to increase efficiency while maintaining quality of processes.
FST is intimately knowledgeable on process water systems and develops in depth Acceptance/Certification of Installed UPW Process Water Systems for facilities which may include TOC Analysis, Resistivity, and Particles.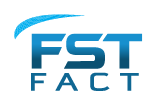 Process water filtration may reduce scaling for boiler feed water which can increase equipment life, reduce energy use and reduce blowdown.