FST provides independent inspections for components at the source, on-site during receiving, throughout prefabrication and field installation and during any remediation processes. Our QA/QC services are an essential element that helps to ensure a build clean project with cGMP installation methods in place.
The FST team is well versed in verifying field fabrication/installation procedures and certifying the safety, purity and integrity of installed systems. We ensure that internal specifications are met and that current compliance standards and regulations are upheld. Our oversight includes materials for both metallic and non-metallic materials for fittings, regulators, tubing, valves and other components.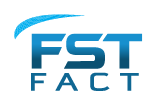 QA/QC is the combination of quality assurance and quality control, QA refers to the set of processes used to measure the quality of a product, whereas QC refers to the process of ensuring that products meet customer expectations and the design specifications.