Welder qualification is a process based on specially designed tests to determine a welder's skill and ability to deposit sound weld metal with a given process with a given material on a given structure.
The main part of the welder's test consists of welding one or more test coupons which are then examined using nondestructive and destructive methods. Depending on product requirements, the test can be administered under the auspices of a national or international organization, such as the American Welding Society (AWS), or American Society of Mechanical Engineers (ASME), but manufacturers may specify their own standards and requirements as well. Most certifications expire after a certain time limit and have different requirements for renewal or extension of the certification.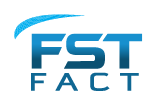 Most welders are certified to AWS D1.1 or D1.5, ASME Section IX, and API 1104.